On 11 January 2021, Chinese tech giant Huawei applies to register the "Nova Watch" trademark for its upcoming smartwatch series. The upcoming smartwatch series is an addition to Huawei smartwatches.
As per reports, Huawei Technologies Co., Ltd. has applied for the "NOVA Watch" trademark. The international classification of trademarks is classified into 9 types of scientific instruments. Also, the application number is 52888274.
Also Read: Phone numbers of WhatsApp Web users are now available on Google search: Report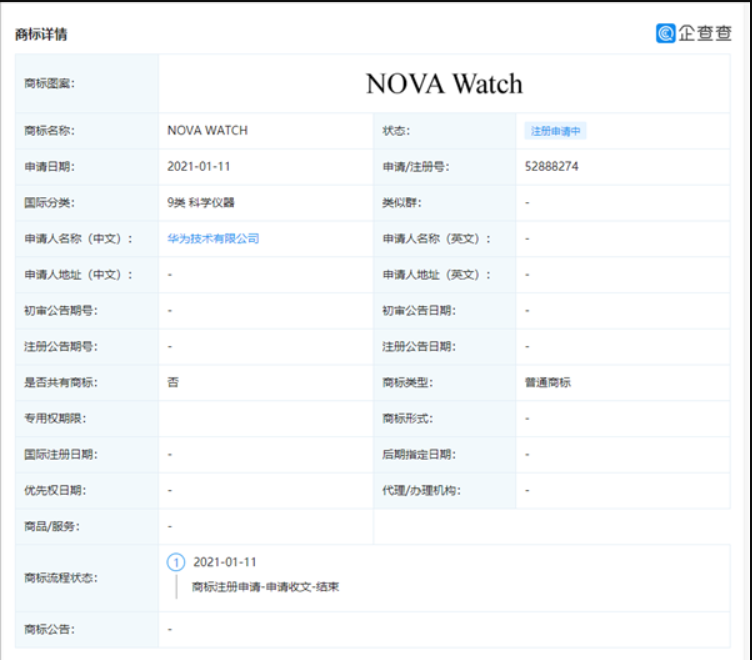 According to reports, Nova Watch is going to focus on fashion as it going to target youngsters. Huawei already has Nova series smartphones. However, Huawei is going to launch smartwatches under this Nova branding.
Also, we don't know the launch date and specification of the smartwatch, but according to sources, it will be revealed soon.