Are you looking for a nice, fast, and reliable tablet that fulfills your needs for gaming, studies, entertainment, etc? An iPad or Samsung's "S" series tablet would be ideal, but if you don't have that much budget, don't worry Lenovo's got you.
Lenovo launched its latest tablet, the Xiaoxin Pad Pro 2021. The name is as lengthy as its features and specifications.
DISPLAY
It has an 11.5 inch OLED display, slightly smaller than typical laptops. Guess what, this OLED display has a 90Hz refresh rate with 2K+ resolution which is amazing at this price. The max brightness is 600 nits. It supports HDR10 content and for sound, it also supports Dolby Atmos certification. These specifications clearly indicate that this tablet can provide an amazing visual experience.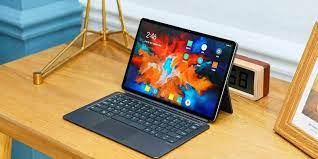 BATTERY
It has an 8600 mAH Li-Po non-removable battery, it is a standard battery capacity for a tablet, nothing special here. However to charge such a big battery this tablet fast charges with Quick charge 3. It takes almost 3 hours to charge the tablet from 0% to 100% with the included 20W charger. 3 hours is quite slow but it gets compensated by the OLED display. You can use the tablet for much longer due to its display as OLED displays tend to use less power when compared to traditional LCDs. The power button also doubles as a fingerprint sensor and the rear has dual cameras. The front camera is under the bezel itself which means you get a complete screen experience without interruption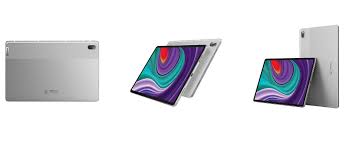 PROCESSOR
The processor gains an upper hand in this tablet. It is equipped with Qualcomm Snapdragon 870. Coupled with 6 GB ram this tablet is a gaming beast. It performs as a typical gaming smartphone. This tablet also has a separate external keyboard accessory that transforms it into a laptop. The software is well optimized for this device and it has two modes, laptop mode, and Pad mode which increases productivity. It is interesting to see companies like Lenovo bring such amazing cost-effective tablets with premium features. This tablet is made keeping in mind all types of users including kids. You can enable parental control, limit app usage, restrict unwanted websites and so many more things. Overall this tablet is the best one you can get for under 500$.