The Researchers team at MIT has come up with a new deepwater exploration device which is Battery-Free Underwater Navigation System. Basically, it is an underwater navigation system powered by Sound. The whole system is called Underwater Backscatter Localization (UBL). It uses environmental sound to pinpoint a location underwater.
This discovery considers bringing a new era of battery-free ocean exploration. Having applications ranging from marine conservation to aquaculture, navy operations.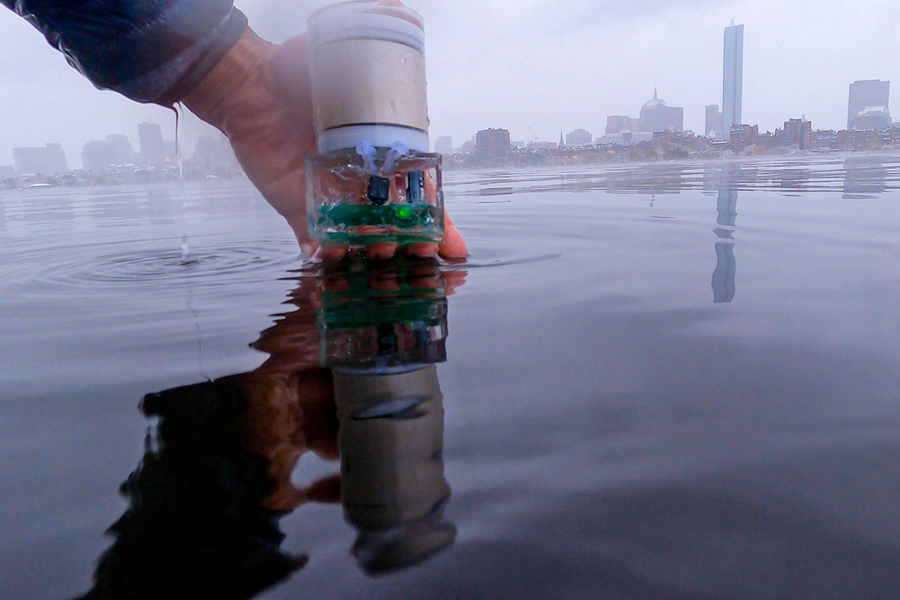 How the Device Works:-
To track undersea objects researchers rely on acoustic signaling which requires batteries to send and receive signals. The UBL device rather than emitting its own acoustic signals, it reflects modulated signals from its environment. This provides positioning information, at net-zero energy.
This discovery described in a research paper at the Association for Computing Machinery's Hot Topics in Networks workshop, by members of the Media Lab's Signal Kinetics group. Research Scientist Reza Ghaffarivardavagh led the paper, along with co-authors Sayed Saad Afzal, Osvy Rodriguez, and Fadel Adib.
Until now GPS has been the most used device for any type of navigation application. Which is also is a power-efficient technology. The limitations of GPS in underwater navigation is it needs large, quick-to-deplete battery packs to power sound-generation and transmission devices. Thus the research team at MIT uses signals already found in the environment rather than creating its own.
MIT Researchers formulated a way for the sensors used in the device to translate sound wave information into binary code. Which they used to measure things like the temperature of the surrounding ocean or its salt content and determine the location.
Read Also: JioPages Web Browser by Reliance Jio Launched with Encrypted Connection Support
The UBL technology (Battery-Free Underwater Navigation System) is still in the development stage. This discovery will become a key tool for marine conservationists, climate scientists, and the U.S. Navy.