Facing some problems with your Windows PC/Laptop? We will get your covered. This may be some issues with a corrupt windows file. So what to do? The easiest way to solve this problem is to reset your computer. So let us known how we can reset windows.
Step 1 – Hit the start Button followed by Settings > Update & Security > Recovery .
Step 2 – Under Reset this PC, Click Get started and then choose from the options according to your need.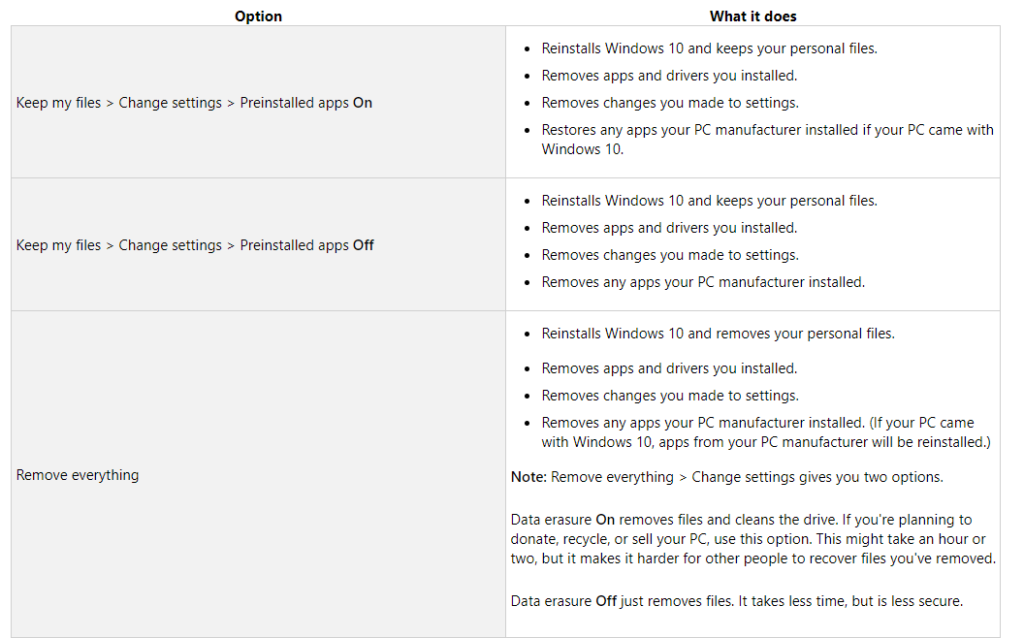 The Windows may ask you to sign in before the login. I guess this solves your problem and you're now able to reset the window.
If you're somehow not able to access the setting you can also reset your PC from the login screen.
Step 1 – Go to your sign in screen or click Start + L and Then restart your PC.
Step 2 – Your PC will restart in the Windows Recovery Environment (WinRE) environment.
Step 3 – On the Choose an option screen, select Troubleshoot > Reset this PC, and then choose one of the options in the previous table. If still facing any problem visit the Microsoft website for solutions or click here. You can also let us know so we can find you the best solution.
Alright Folks. This was all from out side. Keep Teching :-)