Xiaomi, a very innovative company known for its diversity in technology has filed for a new patent. Now they have filed a patent for a wireless charger for foldable devices. The reason for the innovation of separate wireless chargers for foldable is due to their build and dimensions. As you all know foldable smartphones have physical moving parts and folding displays. It is quite inconvenient to charge foldable smartphones using traditional wireless chargers. However, Xiaomi seems to understand this problem.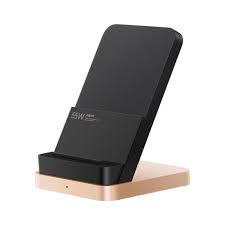 The wireless charger for foldable devices can charge each half of the smartphone. It basically means that this charger can charge from both the rear panels which are separated by a hinge. If by chance Xiaomi develops this charger and makes it to production, there will be a problem. For this charger to work for its intended purpose, Foldable smartphones must have two wireless charging receivers. Two charging receivers for two rear panels. It is highly unlikely that companies like Samsung start providing multiple charging coils in their smartphones. It can be possible if Xiaomi themselves launch a foldable smartphone with the required specifications for this charger to work.
However, this is highly unlikely as in the past we have seen a lot of patents from Xiaomi but haven't seen most of them to production. The tech giant had filed for the above patent back on 8th January 2020. The patent is granted to the company recently.
For more details visit: Xiaomi India
Read Also: 7 Reasons to Buy SIM Online in India | The Tech Infinite