After the launch of Xiaomi's first foldable smartphone, Mi Mix Fold now is working on its Successor, the J18S. This is a codeword for the smartphone. This smartphone according to the leaks has some updated hardware from the previous Mi Mix Fold. The main updated feature that catches our eye is the in-screen camera.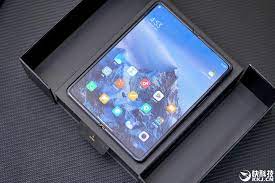 You will be amazed to know that the technology used in In screen cameras is quite simple. The display of a smartphone is divided into two segments. One segment covers the entire display except for the selfie camera, and the second segment covers only the selfie camera.
You might be wondering what is the difference between using two displays instead of one. The display that covers the selfie camera has low Pixel density than the rest of the screen. Due to lower Pixel density, The camera can capture images through the screen. Due to this, the two displays can be differentiated with a closer look at the display.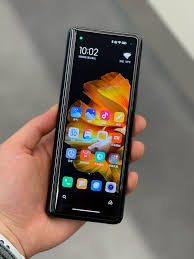 In the previous model, the outer screen had a 90Hz Refresh rate and the inner screen has a 60 Hz Refresh rate respectively. In the new foldable smartphone, it might be able that both the inner and outer display will have a 90Hz refresh rate which is amazing.
Also Read: Samsung Galaxy Fold Coming With Foldable Battery
This new foldable smartphone from Xiaomi will give a tough fight with Samsung's Fold smartphone. This phone is also expected to be equipped with a triple camera setup. The smartphone features a 108 MP primary sensor. It also uses liquid lens technology and supports 3X optical zoom.
The camera housing also has an ultra-wide Snapper. As this is Xiaomi's Flagship series, we can expect that the smartphone will be equipped with Qualcomm Snapdragon 888 5G. Out of the box, the foldable smartphone should run on Android 11 and the latest MIUI software. Overall this smartphone looks like a nice upgrade over the Mi Mix Fold.