Google Chrome is one of the world's largest, fastest, and most convenient web browsers. This web browser accommodates all the basic as well as advanced features required for smooth browsing and surfing experience. But, there are certain needs and requirements that completely depend on how an individual wants to use the browser as. And, due to the mass variety in taste, it is not possible for even a global brand to introduce these features. And here comes the add- ons and extensions ecosystem.
In simple terms, extensions are basically programs that are installed to improve and customize the functionality of a browser. There are millions of extensions available for the Chrome browser. But, here listed are the top five and most commonly used add-ons on Google.
Also Read: Best Laptop You Can Buy in 2021
This add-on feature is used to collect all the passwords and keep them safe and private. Also, it helps in easy logging into any website.
This feature enables a world map showing times from different time- zones globally on the home page of the Google web browser.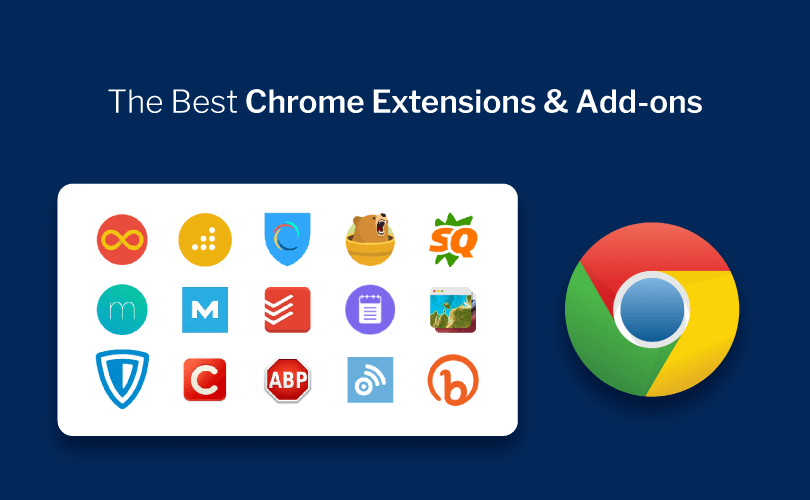 This extension blocks all the unnecessary ads and cookie tracing on websites. And it is completely free to use.
This add-on closes the most unused tabs on Google Chrome but it keeps them in the closing history to unarchive whenever needed.
This extension also acts as an ad-blocker but also keeps an eye on the websites tracking private data and cookies, and notifies when something suspicious is found.
Thus, these were the five best Google Chrome extensions that should be used as a prior preference in 2021.