Salesforce a cloud computing giant announced that it acquires the workplace chat app Slack.on Tuesday 1st December. As per the announcement, Salesforce is acquiring slack in $27.7 billion. This acquisition may be the salesforce's biggest purchase in the 21st century. Both companies tweeted about the purchase.
According to the terms of the agreement, Slack shareholders will receive $26.79 in cash and 0.0776 shares of Salesforce common stock for each Slack share. An overall approximate value of $27.7 billion, based on the closing price of salesforce stock price on November 30.
Read Aso: Use Google assistant to read and reply to your WhatsApp, telegram, slack messages
CEO Says
Slack CEO Stewart Butterfield said that "As software plays a more and more critical role in the performance of every organization. We share a vision of reduced complexity, increased power and flexibility, and ultimately a greater degree of alignment and organizational agility." He believes that the acquisition of Slack by Salesforce is the most strategic combination in the history of software.
Slack CEO further added that "Salesforce started the cloud revolution, and two decades later, we are still tapping into all the possibilities it offers to transform the way we work. The opportunity we see together is massive"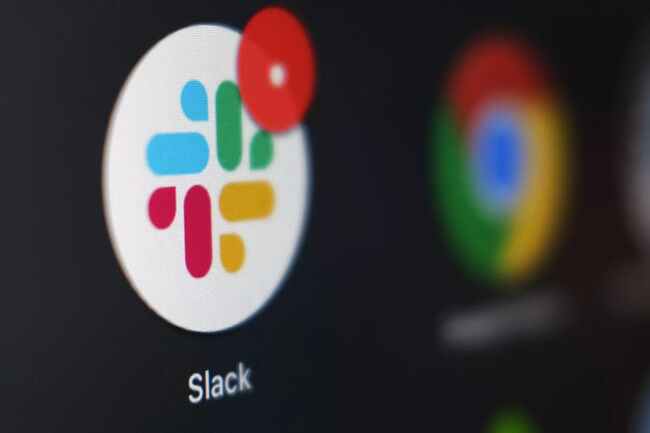 Why Slack: IBM picks Slack over Microsoft Teams for its 350,000 employees
Together the two companies will shape the future of enterprise software. "Stewart and his team have built one of the most beloved platforms in enterprise software history. With an incredible ecosystem around it, This is a match made in heaven. Together, Salesforce and Slack will shape the future of enterprise software. And transform the way everyone works in the all-digital, work-from-anywhere world. I'm thrilled to welcome Slack to the Salesforce Ohana once the transaction closes," said the CEO of Salesforce Marc Benioff.
What is Slack?
Slack was a gaming company when it was founded in 2009. And soon it emerged as the widely used messaging app for the workplace. The company faces competition from big giants like Microsoft, Google, Facebook, and many others.
Salesforce is also a major competition to Microsoft, in the cloud sector, its worth is nearly $220 billion and has grown to become one of the largest software companies. Credits to the customer relationship management software that helps businesses manage sales online.
Due to the coronavirus pandemic, most companies worldwide have moved to remote work and moved substantial portions of their businesses online making salesforce and slack become more vital tools. This acquisition ensures both platforms to better compete and equipped against Microsoft, Oracle, and other cloud and enterprise companies in the future.